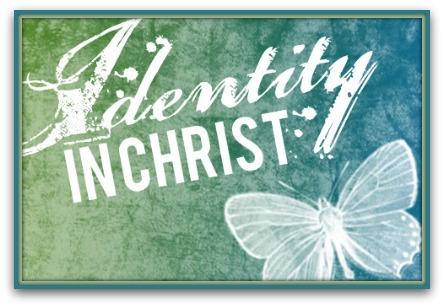 Who Are You?
Are you a mother, father, son, daughter, sister?
Are you a victim, accident, abused, abuser, addict, dirty, alone?
None of these defines who you are.
Activity is not your identity.
Pass mistakes don't define your identity.
There are two identities that we can identify with:
1st identity- Adam
What do I mean? Let me explain
Genesis 2:7
Then the Lord God formed a man from the dust of the ground and breathed into his nostrils the breath of life, and the man became a living being.
Therefore, just as sin entered the world through one man, and death through sin,and in this way death came to all people, because all sinned.
Adam was the first physical birth to man
1 Corinthians 15:45-49
So it is written: "The first man Adam became a living being." ; the last Adam, a life giving spirit.
The spiritual did not come first, but the natural, and after that the spiritual. The first man was of the dust of the earth; the second man is of heaven. As was the earthly man, so are those who are of the earth; and as is the heavenly man, so also are those who are of heaven. And just as we have borne the image of the earthly man, so shall we bear the image of the heavenly man.
1 Corinthians 15:22
For as in Adam all die, so IN CHRIST all will be made alive.
Jesus - Identity in the flesh so that we could identify with the spirit.
Jesus was the first spiritual birth
Jesus came to give blessing, forgiveness, freedom, sanctification.
Life to man
Romans 5:15-17
But the gift is not the trespass. For if many died by the trespass of one man, how much more did Gods grace and the gift that came by the grace of the one man, Jesus Christ, overflow to many. Nor can the gift of God be compared with the result of one mans sin: The judgement followed one sin and brought condemnation, but the gift followed many trespass and brought justification. For if, by the trespass of the one man, death reigned through one man, how much more will those who receive Gods abundant provision of grace and of gift of righteousness reign in life through the one man, JESUS CHRIST.
It's all about His obedience
Which do you identify with ?
Identifying with Adam
1. Past defines your future
2. You will remain sin conscious
3. Life's circumstances will defeat you
4. Your abilities will limit and define you
Identifying with Jesus
1. Your past will be used for good
2. You will live righteous conscious
3. You will rise above circumstances
4. Your ability and strength will be found in Christ
5. You'll overcome the power of the enemy
It's really your choice who you want to identify with.
I make the choice to identify with Jesus.
It's liberating to be Free in so many areas of my life.
I know that where the enemy meant to harm God is using it for his glory.
I refuse to let the enemy steal from me anymore. I am more than a conqueror.
And when circumstances are tough I will trust in Jesus for my provision. All my hope is In Christ
And now I tell the enemy shame on you devil righteousness on me!
I'm free indeed.
I now live in victory rather then defeat.
IN CHRIST, April is Chosen
Blessed
Open arms to receive


Ephesians 1:11
In him we were also chosen, having been predestined according to the plan of
Him who works out everything in conformity with the purpose of his will, in order
That we, who were the first to put our hope in Christ, might be for the praise of his glory.
IN CHRIST, April is Accepted and Adopted
John 1:12
Yet to all who did receive him, to those who believed in his name, he gave the right to become children of God.
Galatians 3:26
So in Christ Jesus you are all children of God through faith
IN CHRIST, April is a New Creation
2 Cornithains 5:17
Therefore, if anyone is in Christ, the new creation has come:[a] The old has gone, the new is here!
IN CHRIST, April is Free from condemnation.
Romans 8:1
Therefore, there is now no condemnation
for those who are in Christ Jesus,
IN CHRIST, April is Seated with Christ
Ephesians 2:4-6
But because of his great love for us, God, who is rich in mercy,
5

made us alive with Christ even when we were dead in transgressions—it is by grace you have been saved.
6

And God raised us up with Christ and seated us with him in the heavenly realms in Christ Jesus,
Already done, IS seated with Christ
All the work is finished, Battle is won
IN CHRIST, April is complete
Colossians 2:10
and in Christ you have been brought to fullness. He is the head over every power and authority.
You need nothing.
Adam takes off old nature and now is one in Jesus.
One of our pastors (JB)shared this message with us and its has been so liberating.
I hope that it will be helpful to you too, please respond if you were touched by this message like I was.
Jesus is madly in love with YOU!!!